REAL ESTATE INVESTOR
ENTREPRENEUR
DOCTOR

Meet Alex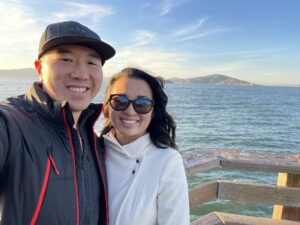 Born in China and raised in Hong Kong, Alex came to the US when he was 8 years old and settled with his parents in Oakland, CA. While initially not understanding or speaking any English, he quickly adapted and learned what he needed to to survive the rough streets of Oakland. Even  as a child, Alex had always yearned for more and knew that as he grew older, he wanted to live a life that excited him and to find a career that meant more to him than just an 8 to 5 job like most everyone he knew.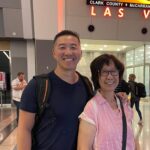 His passion for health was ignited after watching his father pass away from Lymphoma at the young age of 52 when he was just 20 and then watching his mom suffer from trigeminal neuralgia, the "suicide disease". With the help of a chiropractor, she was able to fully recover and many twist and turns later led him to pursue a career in chiropractic.
Today, the clinic he built from ground up has evolved into a state of the art integrative medicine clinic using the latest in technology and regenerative medicine to help restore function to those in pain without the use of surgery or synthetic drugs. What he quickly realized is that being a great chiropractor is one thing, but if you do not have the business acumen, no one will ever know. He credits his mentors and coaches over the years in helping to shape what the business has become and who he is as a person.
However, as the years passed, Alex began to feel trapped by his work. Even though he enjoys it immensely, he was tied to the office, often working 60 to 80 hours a week, including weekends where he had to work ON the business, doing things he had no time to do during the week. Part of him even dreaded going on vacation because not only would he have to work on vacation, it also meant that he would have to catch up when he got back. Things turned around 6 years ago when he began to  implement new systems and processes in the practice that allowed him to scale the business (and add 2 more!), increase productivity, and gave him more time out of the office to do the things he loves with his family. Now, people always ask, "How do you have the time to do all that you do?" The truth is that without all the knowledge that he's gained over the last 15 years, knowledge that he would like to share with others, he would not have the time to run 3 business successfully and be the husband and father that he wishes to be.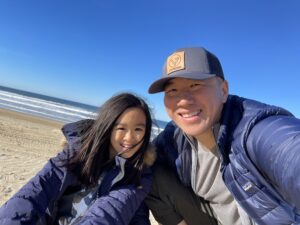 He also realized during that period of time that his earnings will need to be invested wisely in order to prepare for the future. As with all his past endeavors, he invested in a mentorship program, learned about multifamily real estate investing, and became an real estate investor, working with partners in thriving markets across the country. He started Zephyr Equity Group to help others, especially healthcare professionals, learn about the benefits of real estate investing and how investing intelligently can help pave the way to financial freedom.
He truly believes that freedom should be the end goal for everyone….financial freedom, freedom to do what you want, live where you want, and freedom to spend time with the people you love.